Dr Cyril Fernandez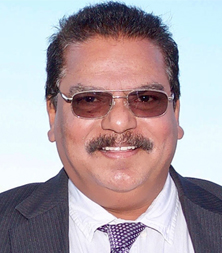 Dr Fernandez graduated in 1986. He worked as a Registrar in Emergency Department of Ipswich Hospital. He obtained his Australian Fellowship in 2005.
Qualifications: DAME-Designated Aviation Medical Examiner(CASA) , ACCAM-Australian Certificate of Civil Aviation Medicine (Monash University)
MBBS from INDIA in 1987
FRACGP(QLD)-2005- GP Specialist- Fellow of The Royal Australian College of General Practitioners (FRACGP)
Member-AMA(Australian Medical Association)
Educator-GP- Supervisor, Mentor,Examiner(College of GPs).
Trained for Level1 Mental Health Care and FPS(Focussed Psychological Strategies)
Capable of doing Minor Surgical Procedures,Skin lesion Excisions,Implanon Insertion
STANDARD APPOINTMENTS ARE LESS THAN 15 MINUTES – the appointment allows discussion of 1-2 simple matters or review of ongoing concern only.
LONG/DOUBLE APPOINTMENTS – this allows up to 30minutes for all complex medical issues, forms, medicals, procedures, pap smears, and health assessments or when numerous issues need to be discussed.
PROLONG APPOINTMENTS – lasting at least 40 minutes for cases in relation to more complicated health issues.
A treatment room fee will apply for surgical procedures.
Payment is expected on the day of consultation and is payable by cash, Eftpos or credit card. Account keeping fee of $10 will be applied if not paid on the day.
Cancellations
If you are unable to keep an appointment, please notify the receptionist as soon as possible so that we can allocate the appointment time to another appointment. Failing to do so may result in a fee.
Test Results
Please make an appointment with your doctor to discuss test results. Please ensure your contact details are up to date: preferred contact: telephone number, mobile number, email address for recalls, reminders and general communication.
Repeat Prescriptions

Please check with the receptionist who will then verify this with your doctor. However, your doctor may wish to see you personally. Without a consultation a $20 fee will apply for collection.
Specialist Referrals

Please make an appointment to see your doctor for specialist referrals. Referrals to specialists will not be provided without prior consultation. Back dated referrals can not be provided.
Medical Certificates
To provide a certificate a doctor must see the patient for the condition on the day.